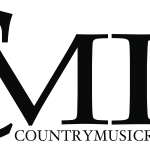 It was devastating to hear the tragic news of the Aurora, Colorado theater shooting at the midnight showing of The Dark Knight Rises on 7/20/12.  Thoughts and prayers go out to all those affected by this horrific tragedy. Country artists take to social media to express their concerns.
Luke Bryan – prayers for all those affected by the tragic events in colorado #coloradoshooting
Reba McEntire -  My heart and prayers go out to the folks in Aurora, CO. I'm so sorry this has happened. I don't understand it.
Brad Paisley – There are no words to describe how terrible the Colorado theater shooting is. I'm so sad. Praying for these families.
John Rich – I can't imagine my family being taken from me by a mad man in a movie theater. This is more than anyone can fathom. That's Why I Pray.
Thompson Square - sending up prayers for the families of Aurora Colorado. God bless you